U-PAK Vancouver
Vancouver, BC
1st Month FREE "Lowest Prices Guaranteed"
Photos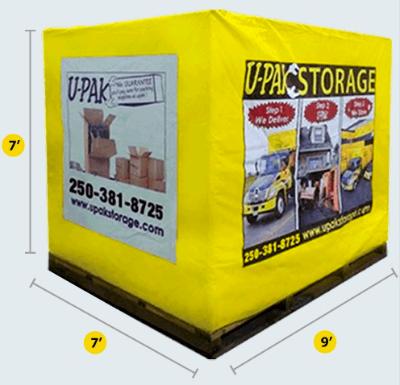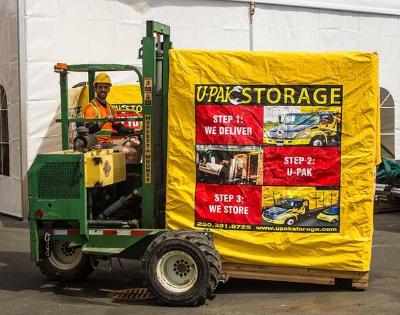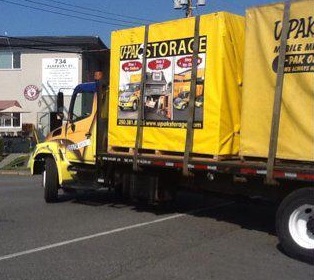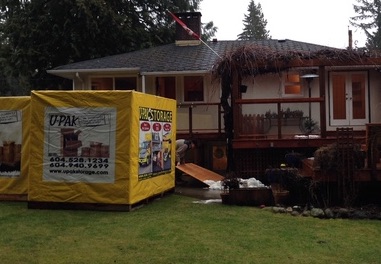 About U-PAK Vancouver
U-PAK delivers secure Moving & Storage lockers to your doorstep. No need to pack the car or rent a moving truck or rush to pack and stuff boxes. You can take your time. Storage Lockers can stay on your site for an unlimited amount of time! When you are ready, give us a call and we will come pick up your locker and place it in our climate controlled secure storage facility.
You can pick from two sizes and order as many lockers as you like. Our storage consultants will help you choose the best option for your unique storage needs.
When you need your items back, you have two choices: 1). We bring your locker back to your location or 2). Come to our storage facility.
The best part is this:
We Offer the Most Competitive Rates - if you ever see storage cheaper than ours (mobile storage or fixed storage), we will beat it by 10%.
1 month free with 6 month commitment
Call now and one of our storage experts will be happy to help you select the best storage option at the lowest and most competitive rates in the industry….Guaranteed.
Features
Climate Control
Drive-up Access
Security
Payment Options
Facility Reviews
---
So far everything has been pretty smooth.. Customer service reps were super friendly and upbeat... Rates are far more affordable then any of the other storage facilities I've used for way more space so that is always a plus... The delivery guy did what I needed him to do and was quick about it.. So now all that is left is the pick up and if it was anything lie this part of the process I'll be singing their praises.. 🤞
---
Amazing care and customer service. Had stuff in storage for a few months nothing ever seems a problem. For example, lost locks, forgot to notify them that I changed my credit card, getting an extra container at short notice all these issues Upak kindly navigated for Is as new immigrants to Canada. The big plus of their crate storage system is that at any time you can have your crate delivered to any address where you might want to unload or sort out our stuff. And yes you do not pay a lot for this service. I highly recommend UPak! The crates are racked and staked by forklift do I do suggest that you do get some advice on how to stack your crate.
---
What a wonderful company! It's everything as advertised and more. We will pass on our experience to everyone! Thanks so much.....
---
DO NOT STORE YOUR BELONGINGS HERE....My Mom had put her belongings in storage here after being renovicted from her place. My amazing Mom has been through so much already, going through chemotherapy and fighting cancer, then losing her Brother at the time too. Then she goes to the storage facility at U-Pac to get some things out of her storage containers only to find that the locks had all been busted off the containers and items were missing. Talked to management at U-Pac and they did nothing. Their response to the busted locks was that they sometimes get busted off like that when moving the containers. All 4 of her storage containers had the locks off?! Not sure why their ratings are so high here? But, I would not recommend storing items here.
---
I have used U-pak since 2009 for a few moves and StorKit several times since 2016. Both are awesome companies with amazing staff. Since they merged under the U-Pak name, I continue to be impressed by their awesome service.